Sheela stood looking out at the blue sky. She removed her hair clip and set her reddish brown hair free.
She was standing on the terrace sipping her wine. As she placed it down on the table red stains of lipstick were left behind on the cup.
A sense of accomplishment hung over her. A smile seemed to be plastered over her face. She took the car keys from the table and swiveled it in her fingers.
Though Sheela belonged to a wealthy family she had umpteen unmet desires. Even though a call Centre job kept her busy during the day, she freaked out during the night.
She had befriended Mina at a pub recently.
Mina was a plump lady in her 40's who had connections and run not only brothel services but also an escort agency.
As Sheela gradually got her connections established through Mina she found Mina getting too domineering. If Mina decided; she handed over her clients to other escorts. The business had dwindled and Sheela was intimidated.
She had finally taken care of the b****h. How dare she hand over her clients to other escorts? Slow poison had done its work.
************
This was the third time he had written a story. The two stories he had attempted to write on paper, lay crumpled on the table.  He was in need of a joint right away.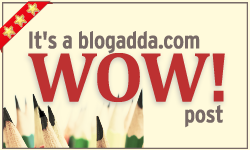 'This post is a part of Write Over the Weekend, an initiative for Indian Bloggers by BlogAdda.'
 'I am taking my Alexa rank to the next level with Blogchatter'